Whiteboard Weekly Planner, Monthly Whiteboard Calendar, Family Planner Whiteboard, DIY Giant Whiteboard Calendar Personalised Family Organiser Whiteboard
Magnetic planner can help you keep your life and work in order. These magnetic planner calendar is a great planning tool at home or in the office.
The best way to form a good habit is to learn how to plan, make specific time regulations for the things to be done by using the magnetic planner, and then move forward step by step according to the regulations.
Learning to do things according to plan is not only a good living habit, but also helps us to control our life and work better.
UCI Magnet & More Co., Limited is a professional manufacturer and supplier of magnetic planner. We offer a wide range of white board planner calendars.
With our magnetic planner, you will enjoy many benefits:
Excellent Quality: our products are made of high quality flexible magnet + 4C printing art paper + dry wipe PET film, they are durable;
Save Time: our magnetic planneris a good assistant to help you arrange your family schedule and work plan;
Strong Applicability: our magnetic plannercan be applied to any metal surface, such as refrigerator, whiteboard and metal frame, etc;
Long Service Life: our magnetic planner'sPET surface can be wiped more than 100000 times without damaging the surface.
UCI's magnetic planner is perfect for note taking. It helps you keep track of your shopping list, to-do list, weekly calendar schedule, appointments, reminders and what you have to do. It can even be used as a drawing board for children's games.
Are you looking for a magnetic planner? Explore the best magnetic planner in UCI, find the right products for you, make your life and work is more orderly, and prepare for the important things.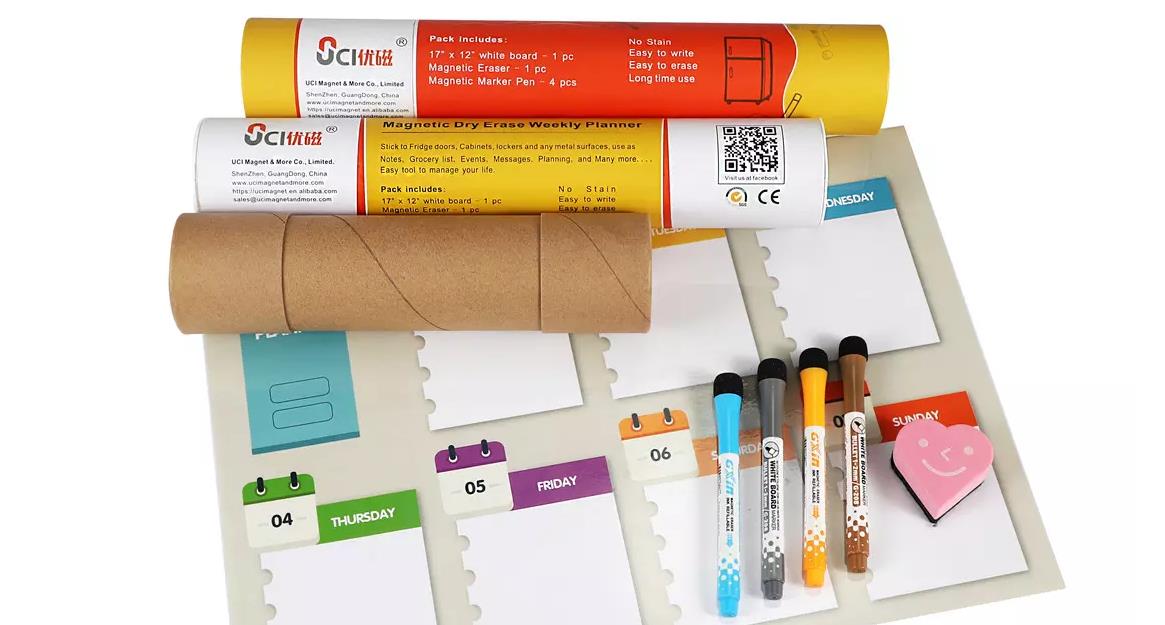 Tags: Magnetic Planner Calendar Produce, Magnetic Planner Calendar Supplier, Wholesale Magnetic Planner Calendar