magnetic fridge planner
This is the time for you to get organized by going for a reusable Magnetic fridge planner. When you get into the market to buy a fridge planner, it is quite likely for you to come across different varieties. You can easily mix and match the different layouts of these planners to support the way you live life. You can make your choice from weekly, calendars, school term and meal planners along with kid's charts and lists. There are fridge planners available for varied lifestyles. They look great when you place them on your refrigerator because of their availability of an assortment of layouts, styles and colors. You can also use them very easily because there are whiteboard markers and liquid chalks that work on them quite efficiently. Just use a microfiber cloth to wipe them clean.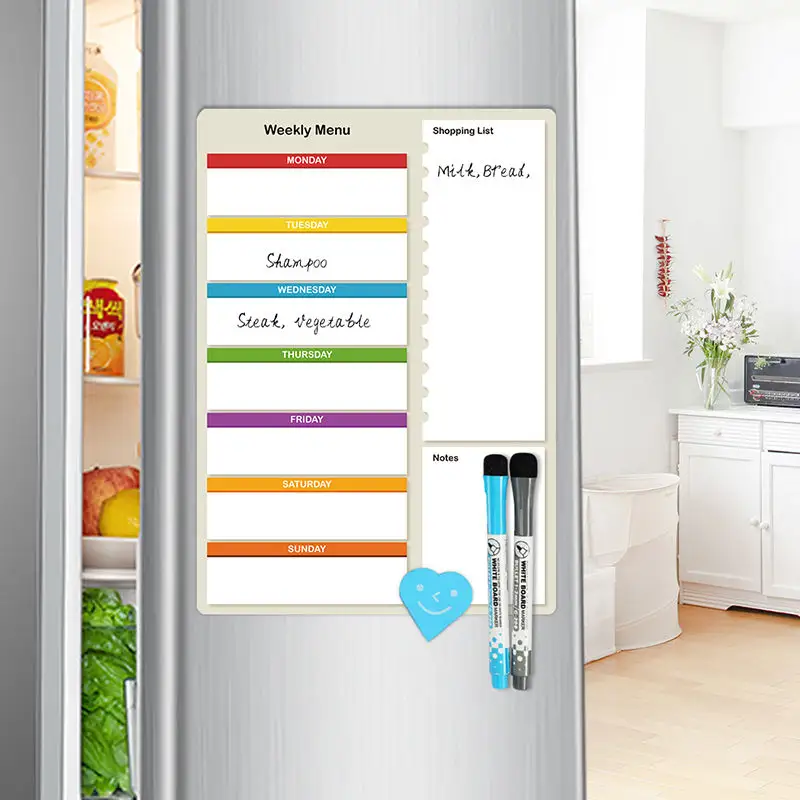 Stay Organized
One of the biggest advantages of a magnetic fridge planner is that it helps you in staying prepared week after week. If you are in the habit of forgetting deadlines, appointments and other important event, it is necessary for you to get a fridge planner. Just stick it on your refrigerator and make it easy to keep track of all the things you need to do.
Get the Perfect Size
Another great thing about fridge planners is that you can get them in the perfect size to match the dimension of your fridge. These planners are specifically designed to fit on refrigerators of all sizes and even on the metal surfaces.
Magnetic document holder, Magnetic labels for whiteboards, Dry erase calendar for fridge, Monthly planner whiteboard, Dry erase calendar magnetic, Magnetic whiteboard calendar